Below is tools to help you find the perfect Metenova system for your job. You can calculate the right mixer and drive unit depending on your tank size and viscosity of your liquid, or step by step be guided to the right combination of head, post, tankplate and driveunit. Below is also a searchable techsheet database so you can find all information about a specific system och part of a system.
Vessel and Viscosity chooser
This tool helps you choose you ZG/ZGP mixer and drive unit
depending on your vessels size and the liquids viscosity
Please fill in your liquids viscosity and your tanks specifications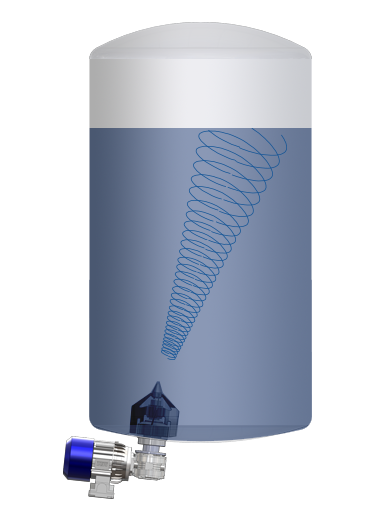 How does this calculator work?
In some applications the vortex is essential, (eg. for powder incorporation). The tank shape drives vortex behaviour and when the liquid height is >1.2:1 (h/d) the vortex will appear. With a liquid height < 1:1 (h/d) vortex will not appear and recommended to avoid vortex when not desired. (eg. for foaming products).
This tool helps you choose you Metenova mixer and drive unit
depending on your needs
This tool helps you find all documents associated with a product
for easy review and download
Choose part below for documentation
Material
Size
Found Documents

All
Mix head
Male post
Tankplate
Drive unit

All
316L
1.4435
904L
C22
AL6XN
PP